Store all your files in the Avandrive cloud
Get the power of online backup for unlimited computers and the amazing 1TB Avandrive cloud storage space. Synchronize your files between your PCs and Macs, access them from anywhere at any time and share them with friends and family. Experience the extra features on your HomePlus special package.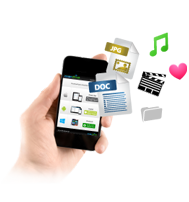 View and edit your files, Wherever You Are
Avandrive provides anytime, anywhere access to your files from any device. You can view and edit files on your Avandrive account from any web browser on your computer, smartphone, tablet and even your smart TV. With Avandrive you really can access all of your files, all the time, wherever you are.
Share your files
Instead of emailing limited file attachments Avandrive now enables you to share large documents, photos and media directly from your account. Using our simple system, you are one click away from sharing folders with friends and family. Sharing files can be accessed immediately from anyone – no registration required.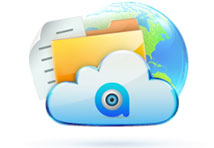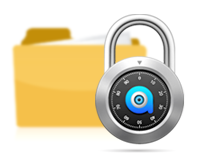 Files are stored and protected on Avandrive servers from any harm. Your files are automatically encrypted using military grade AES-256 encryption while Avandrive's backup works automatically in the background saving your data on the cloud. You can restore your data at any time with one click.
Fast performance
Avandrive's systems and software are designed to be super-fast. We do not limit your upload and download speeds and our optimized software is so efficient you will not even notice is there.

All in one simple package

Only one software to install

Backup for unlimited PCs

Cloud Storage 1 TB

Edit files from your web browser
Anytime, Anywhere Access

Easy to use

Secure - AES-256 encryption

MyFTP, SFTP and WebDAV access to Storage

Real People Support
"Incredible features! I can backup all my computers and sync my files between all my PCs and my iPad. I got all Avandrive's features in one rich package for a very reasonable price."
- Kika Kallou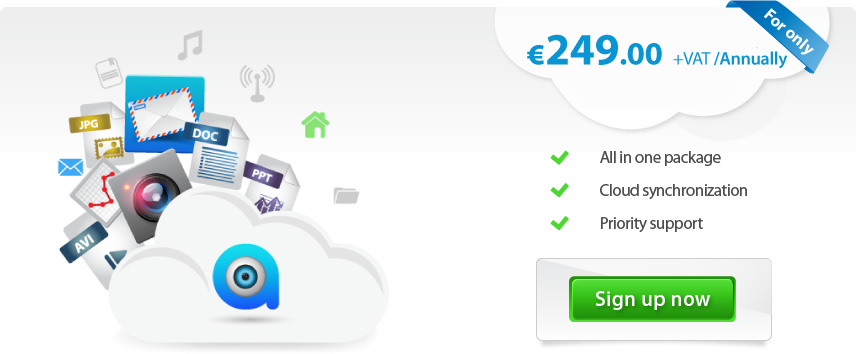 Experience the freedom of being in control of your data!
Avandrive storage is your very own internet cloud drive which makes it easy, efficient, and secure to store your data. Access, share and protect all types of digital information that you have in your computer, mobile phone or tablet.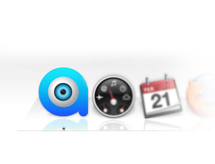 Access your files in seconds
Clicking the Avandrive button on your application menu will take you straight to your account – no need to open up your browser.
Anytime Access to Your Data, Wherever You Are
Avandrive provides anytime, anywhere access to your files from any device; so no matter where you are, or what device you're using, you're covered. Simply log in to your Avandrive account through any device to store, share or edit your files online.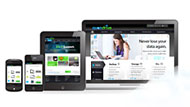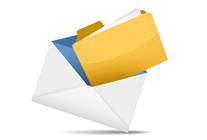 No more emailing large attachments! Avandrive gives you the option to share unlimited files at once between friends and family. Just choose the files you wish to share and Avandrive will create a unique link and send it to your contacts by email. Your friends will then be able to view your selected files instantly.
Stream your movies and music
You can stream your media from your PC to any device, including your mobile phone, tablet or even your smart TV. Your complete entertainment collection will now follow you anywhere. Watch your favorite movies and listen to your music wherever you are in real-time.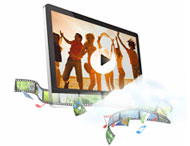 The same files on every PC and Mac
Access your files anywhere online

Cloud Storage 512 GB
Edit your documents online

Storage in secure data centers

Instant sharing with friends and co-workers
Centralize Your Files

File History Recovery

Access files from computers, mobile phones, tablet, smart tv

Real People Support
Compare All Products
"Avandrive Storage works perfectly on my Mac, iPhone and iPad. I can access and edit my documents online and at the same time my files are sync across all my devices. Plus, I get to share all my favorite music and movies with my friends."
- Kyriaki Thoma